New table view shows reports with more details and makes navigation easier
October 2023
---
We've rebuilt the whole table view and rethought all its features to make your reports easier to read, show even more details, and make navigating through your data a joyful experience.
A full description of (previous) features can be found here: List view.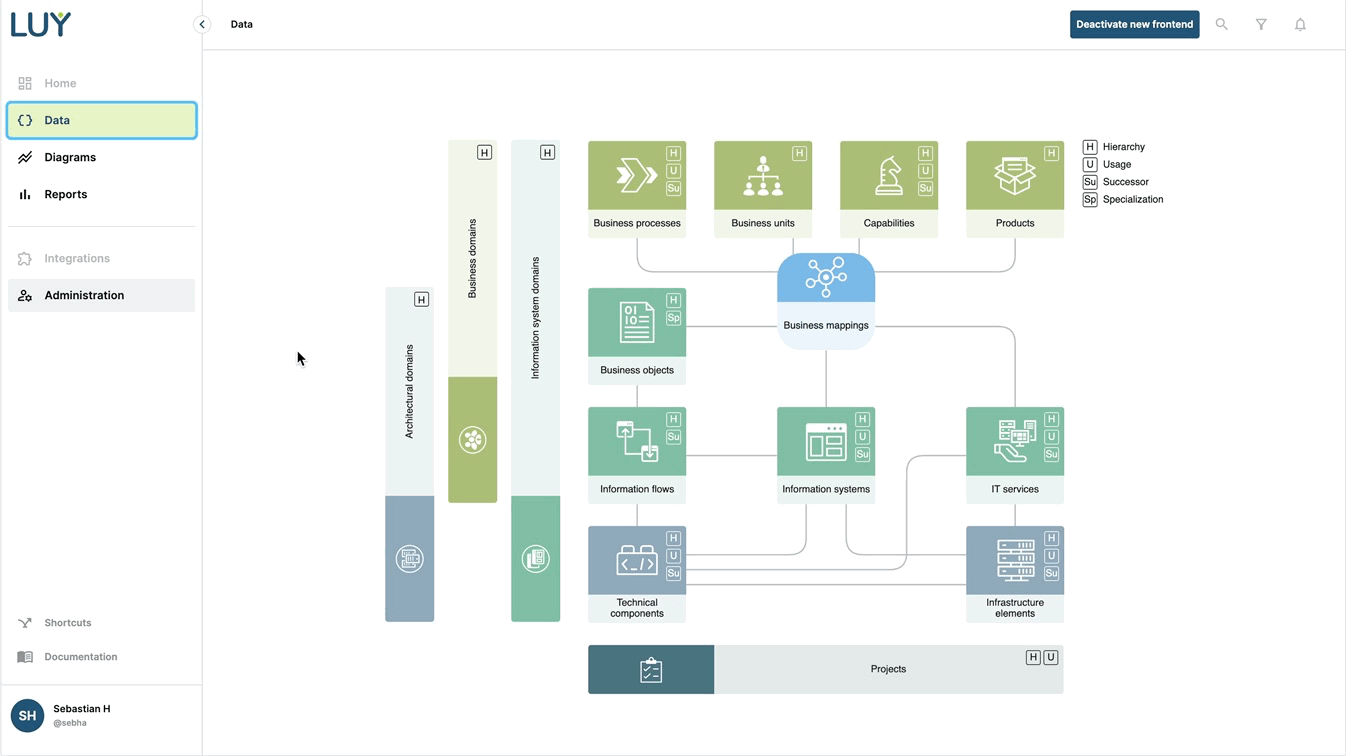 For this first release the page is in read only mode. This means while you can add and remove columns, change sorting, and filter your report, those changes are only temporary and will be reset when you leave the page.
---
Features
New header showing more details of a report
Now, our new header for table reports also shows the description as well as tags which have been added to this report. Click on show more to reveal all the details of the header. This gives users more insights into the context of a report. If the report contains a lot of elements the header will automatically shrink when scrolling down to make more room for the content.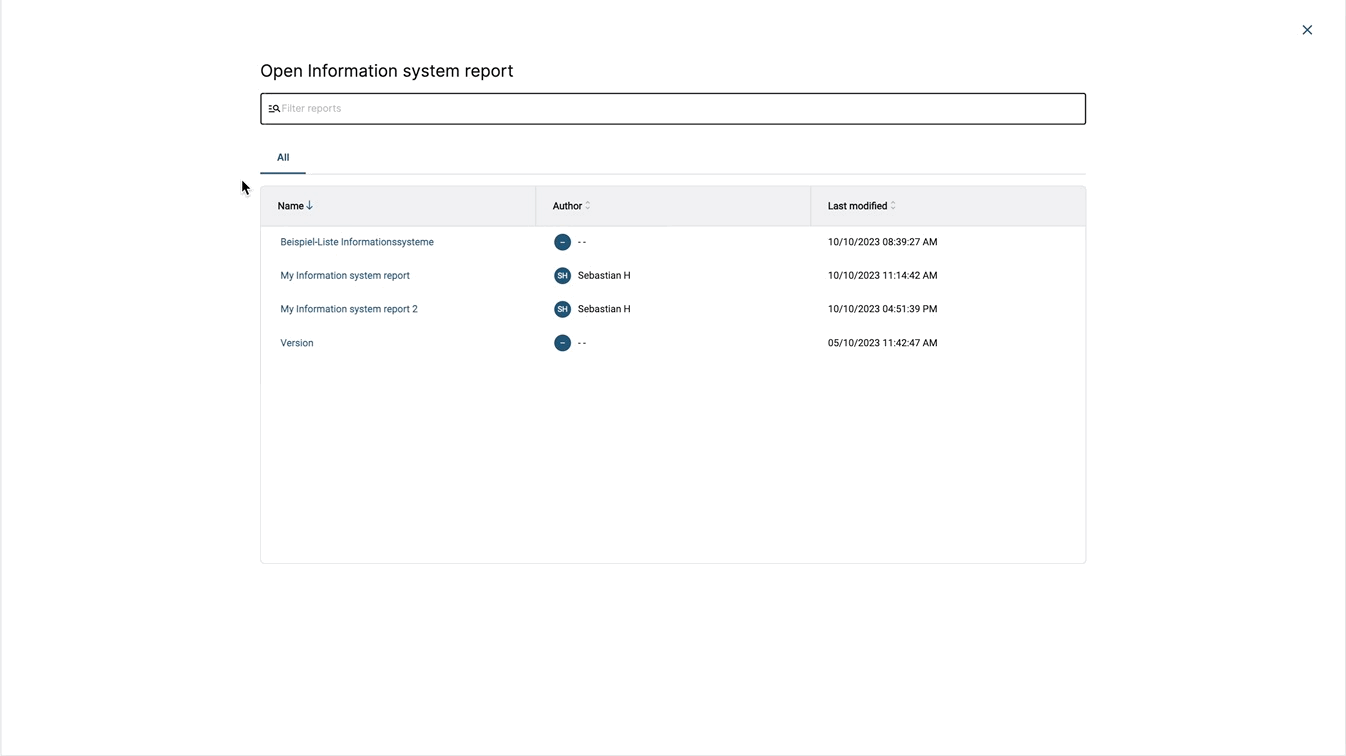 Edit columns more easily
Adding and removing columns now works with the new edit columns sidebar. Here, attributes and relations are divided into two tabs and sorted into groups in order to easily find the right column to add.
Of course, you can also use the filter to search for an attribute or relation to add.
It is also possible to directly add attributes of a relation. You don't have to add the whole group (as it is the case in our previous frontend).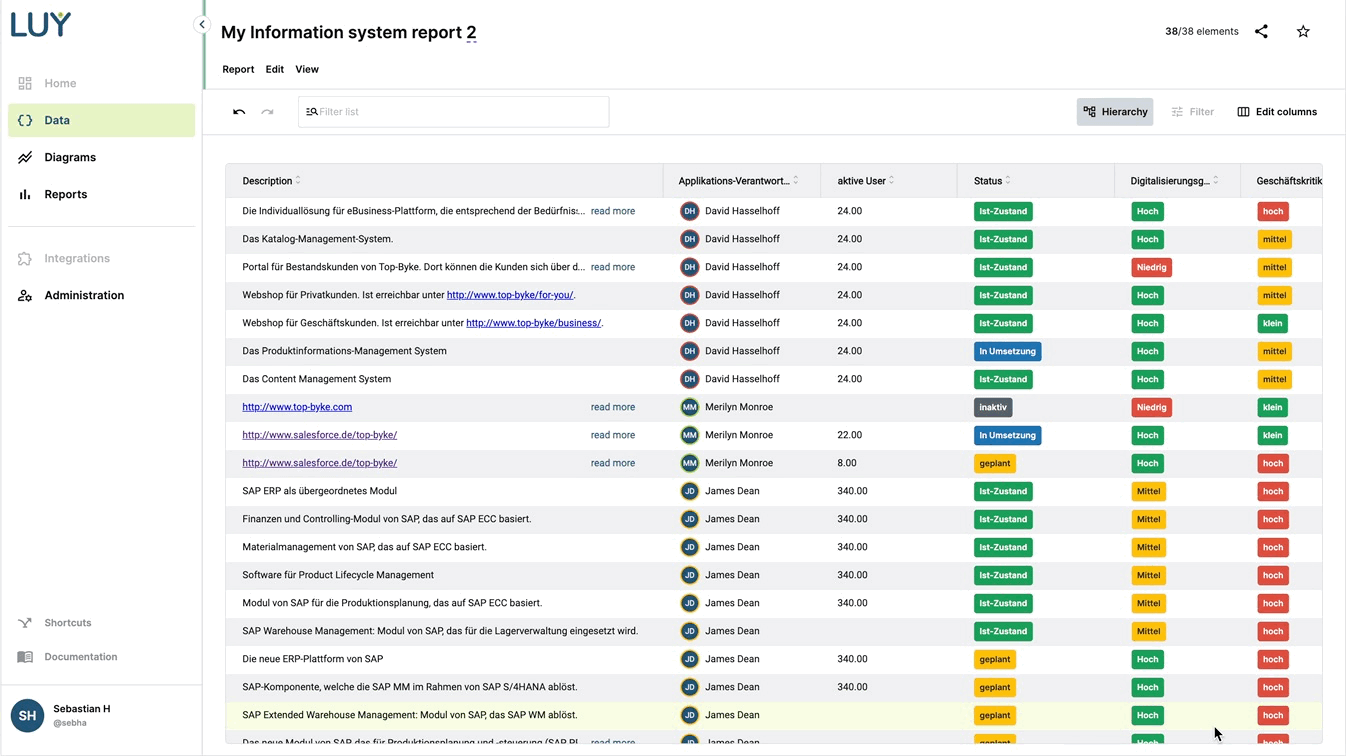 Drag and drop columns, change size, and change sorting
Of course, columns can be moved via simple drag and drop. Clicking on the small arrows in the column header will activate sorting of the content by this column.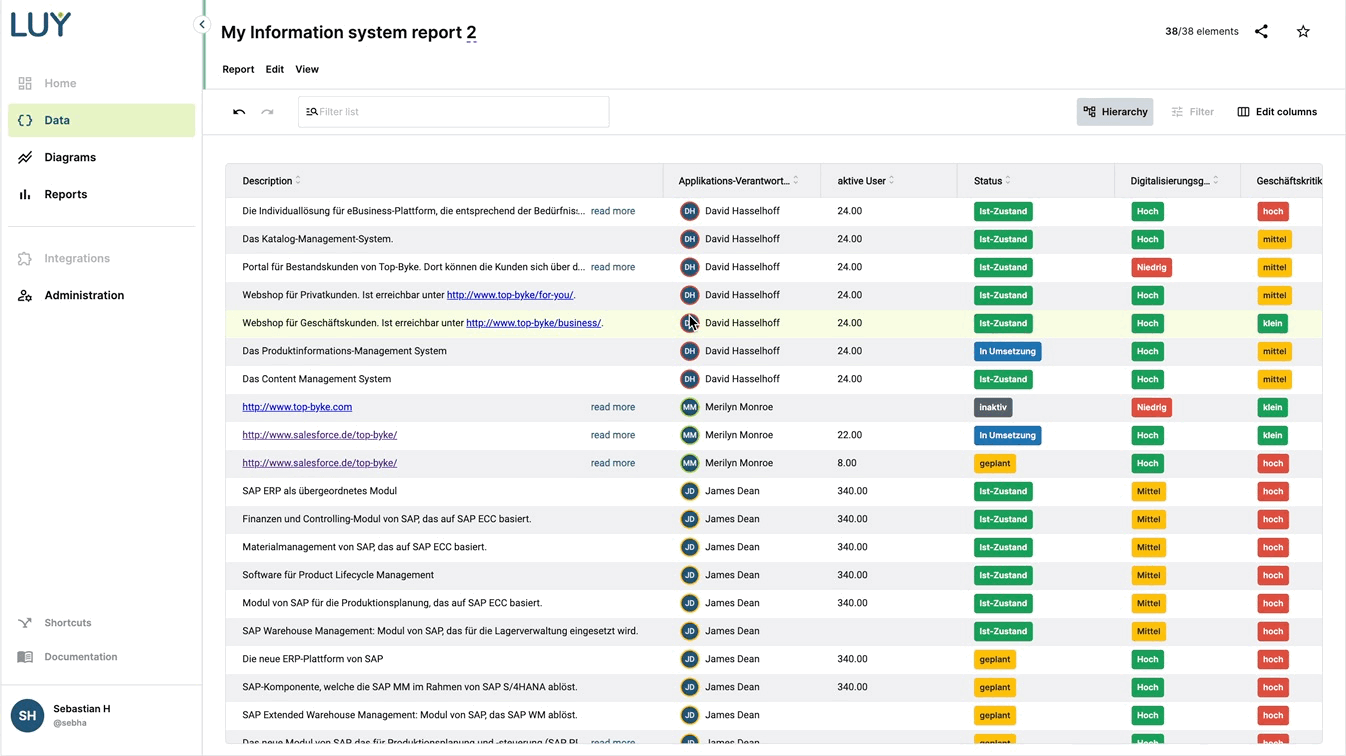 Clicking on the small pin-icon lets you pin up to three columns, so that they stay in the same place at the very left while you scroll through a lengthy list of columns.
Limitations
Be aware that for this first iteration our new frontend does not yet support every feature known to you in our previous LUY solution. These features will follow shortly.
The whole table view is read only, so while you can make changes like add columns. Those are not saved and will be reverted to the last saved state of the report when leaving the page.

Not all attribute types have their final styling (for example, numeric attributes are still missing their unit).

The advanced filter for attributes and relations is not yet available.